Warm autumn is slowly inching their way over to chillier temperatures, but no complaints! It just gives us a real reason to whip out our favorite autumn coats--or go out and look into expanding to new styles. Here's the breakdown of the latest coat fashions, guaranteed to become your next staple piece in your wardrobe. 
1. The Peacoat 
Timeless, classy, and sophisticated; the peacoat is an essential fall outerwear that has made its own impression in men's fashion. Consider rocking one with a wool material for extra warmth if you're from a colder area.
2. The Bomber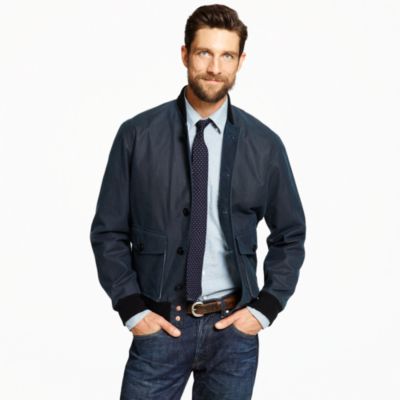 Bombers may not be suitable on its own in colder temperatures, so make sure you layer up! But other than that, bombers are perfect for casual wear with some of their more athletic fits, or for a dinner date out with a shirt and tie underneath. 
3. The Parka
More known for their oversized fit, parka coats are an essential for fall layering. That being said, for extra insulation be sure to have a cozy sweater underneath, or go for a parka lined with fleece or extra down.
4. The Down Coat
A down coat is a necessity for the colder weather, and for the splurge you'll definitely get your money's worth to keep you warm and braving the pre-winter temperatures. 
What's on your wish list for this season's coats? Which one is your favorite? Let us know in the comments below! 
Leave a comment